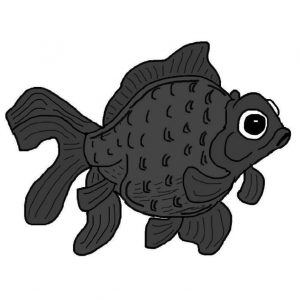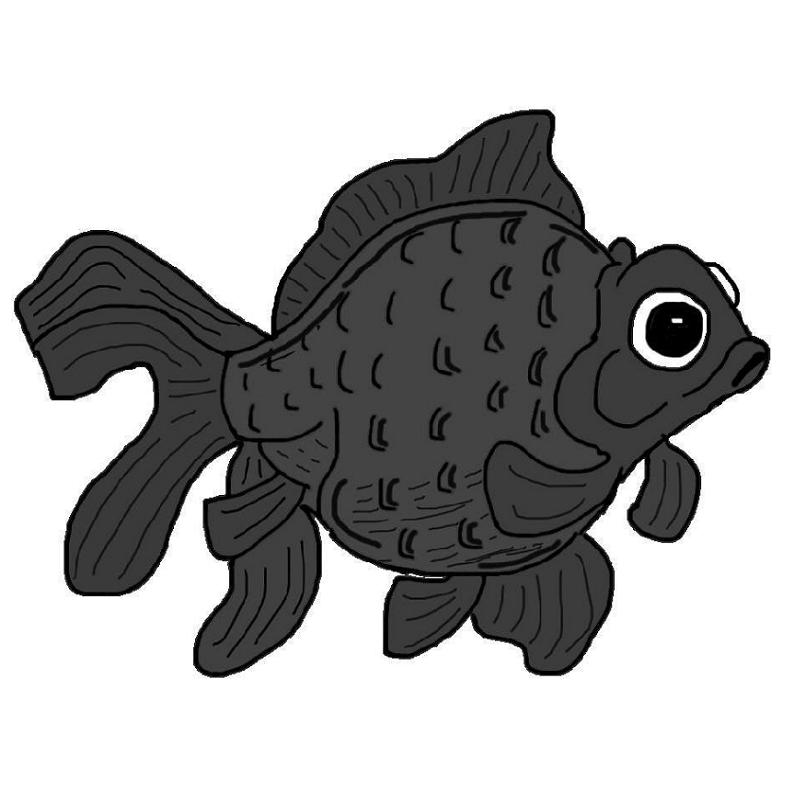 The Black Moor goldfish is a telescope-eyed variety of goldfish that, like most other fancy goldfish, is the result of generations upon generations of selective breeding.
The Black Moor has a distinctly velvety black, rounded body with long flowing fins and protruding eyes.
The telescope eyes of the Black Moor protrude sideways as opposed to the upward protruding eyes of the celestial-eyed goldfish. The Black Moor's distinctive coloring and protruding eyes do not appear until the fish reaches maturity. Juveniles are often dark bronze in color and have normal looking eyes. As Black Moors grow older they tend to lose their pitch black coloring and start displaying a dark, metallic-bronze coloring on the scales around their belly.