Hello. Our 10 year old goldfish has been showing signs of being unwell for several weeks. At first he was 'gasping' and swimming quickly around his tank for a few days. And then for the last month or so he's been sitting at the bottom of the tank with his mouth open. He only moves when we feed him – and then it's only a quick dash up to the surface to grab food and back down to sit on the bottom again. We've been sure he is dying, but he just seems to keep hanging in there! I'd really like to help him if I can. His water tests are fine and we've not done anything unusual – just the same routine we've had for over a decade! We love him and I hope you might be able to offer some insight so we can help him! Thank you 😊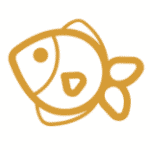 Hi Mel
Really sorry to hear about your fish!
As you've managed to keep him alive for 10 years (well done!), we're going to assume you know what you're doing and have clearly done the obvious things like checking water parameters, as you say.
Presumably the water temperature is normal too?
How big is your tank? Has he grown to a reasonable size? He's clearly coped well with his tank if he's managed to survive a decade, but we're just wondering whether there's any chance his growth has still been stunted by a smaller than ideal tank, which could shorten lifespan.
Thanks again for your question and apologies that we can't provide a definite immediate answer!
The Goldfish Tank
You are viewing 1 out of 1 answers, click here to view all answers.