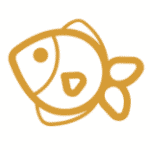 Lots of goldfish-keepers start out with a bowl or tank that isn't big enough for goldfish. So we're interested to know, was your first fish in a goldfish bowl? 
And if so, how long did your goldfish survive?
Yes, I'm sorry to say it, but I have. My first two goldfish when I was a kid were kept in a bowl and I'm afraid they didn't last long.
Fortunately, I returned to goldfish-keeping as an adult and did more research before buying my next fish!