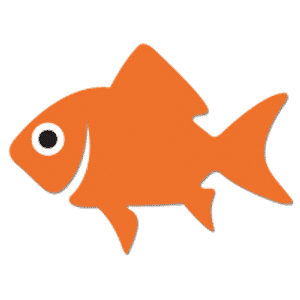 Whether you're new to keeping goldfish or you're looking to learn more about proper goldfish care, The Goldfish Tank is the ideal place to start.
We give advice that will help you to understand your fish and their needs. We help you to provide your fish with a good home, nutritious food, treatments for illness, and everything else they need to survive and thrive.
We answer questions like:
The more you know about goldfish care, the less chance there is you will make dangerous mistakes that can put your goldfish's life at risk.
In fact, we even have an article on why goldfish die, and have listed the most common mistakes goldfish keepers make, to hopefully help you keep your fish alive a long time.
About goldfish
Goldfish are a freshwater fish in the carp family. Their Latin name is Carassius auratus. 'Carassius' refers to the fish's genus (a group of animals including closely related species), and 'auratus' means 'gold' or 'gilded'.
You'll probably be familiar with koi, which are another member of the carp family. Kind of like goldfish's cousins. However, while the two species are related, goldfish and koi are are not the same. In fact, there are a number of significant differences between them.
Fancy goldfish vs Common goldfish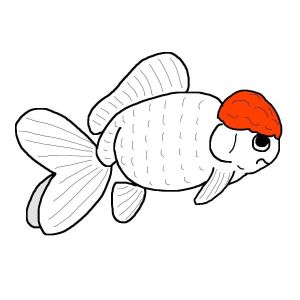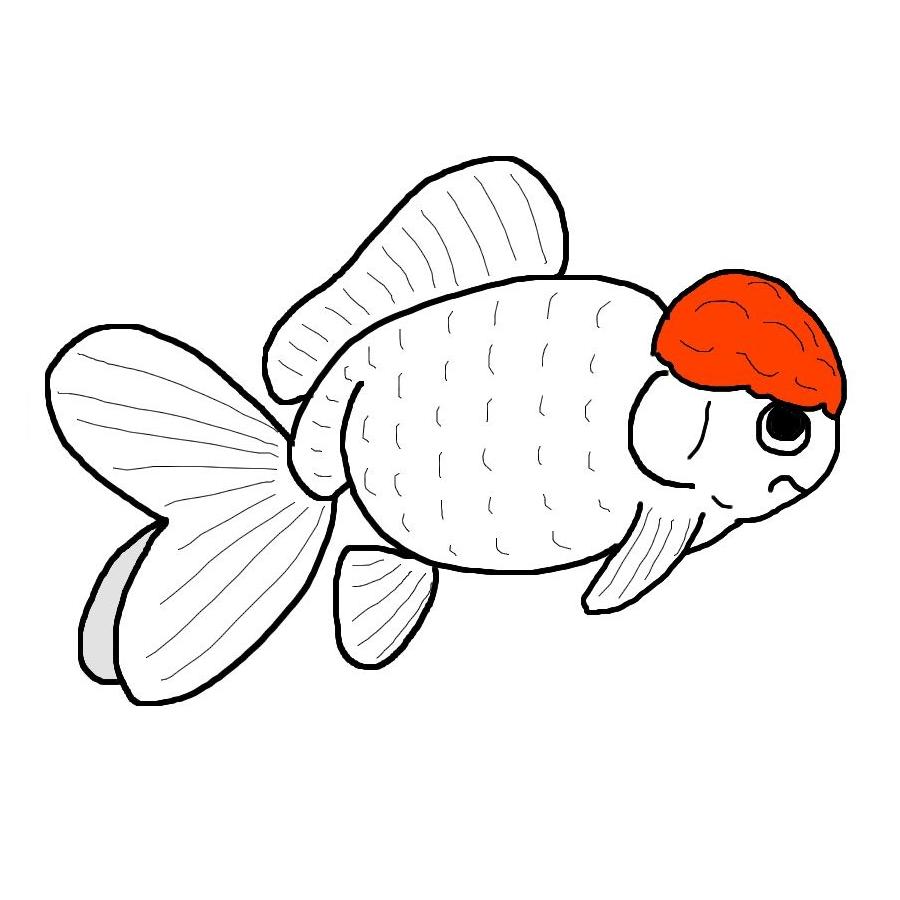 If you try to picture a typical goldfish, you probably think of something like this. A fast-swimming fish with orange scales and a slender body.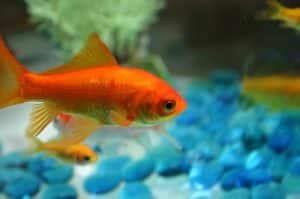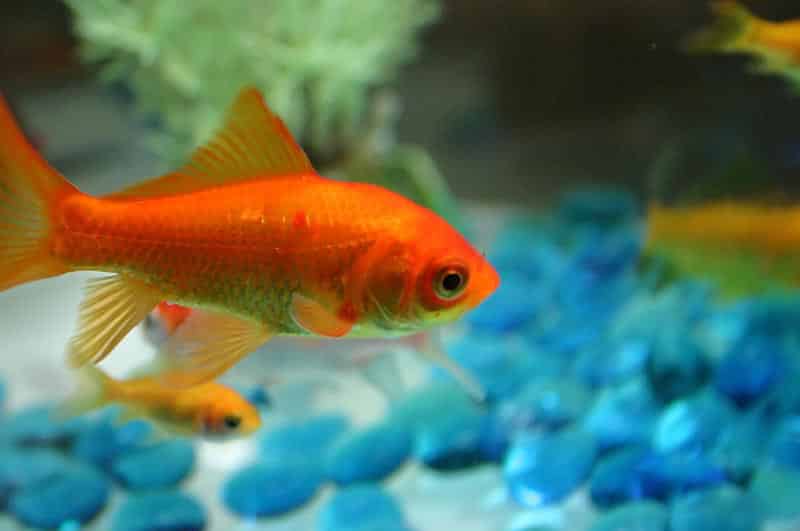 But there are actually many different shapes, sizes, colors, and types of goldfish.
Broadly speaking, these can be divided into 'slim-bodied' types – such as Common goldfish, Comets and Shubunkins – and rounder-bodied 'fancy' types.
Fancy goldfish include the Black Moor, Orandas, and Ranchus.
So, if you've not yet chosen what type of goldfish to get, or if you're interested in learning more, then check out our guide to types of goldfish.
Goldfish as pets
It may surprise you to learn that goldfish are actually the third most popular type of pet, after cats and dogs. Originally from China – but now common in huge numbers around the globe – goldfish have been kept as pets for more than 1000 years.
However, this doesn't mean that goldfish are 'easy' to look after. Or that they are generally well cared for by their owners. In fact, there is a major problem with people not knowing how to care for goldfish.
Of course, the fact that you're here, browsing The Goldfish Tank, suggests you're well on the way to being a great goldfish-keeper!
Goldfish Care Guide
If you're feeling overwhelmed, don't worry. While looking after goldfish isn't as easy as filling a bowl with water and leaving them to it, it's not rocket science either. You just need the right tank setup and the patience to learn.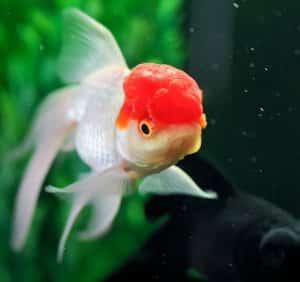 Let's start with the basics.
There are some things you absolutely must get right if you want to care for your goldfish properly and have them live a long time.
Good goldfish care starts with a good home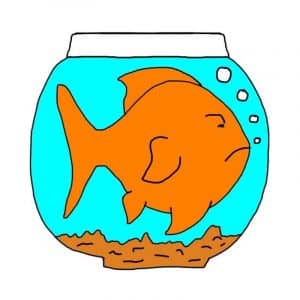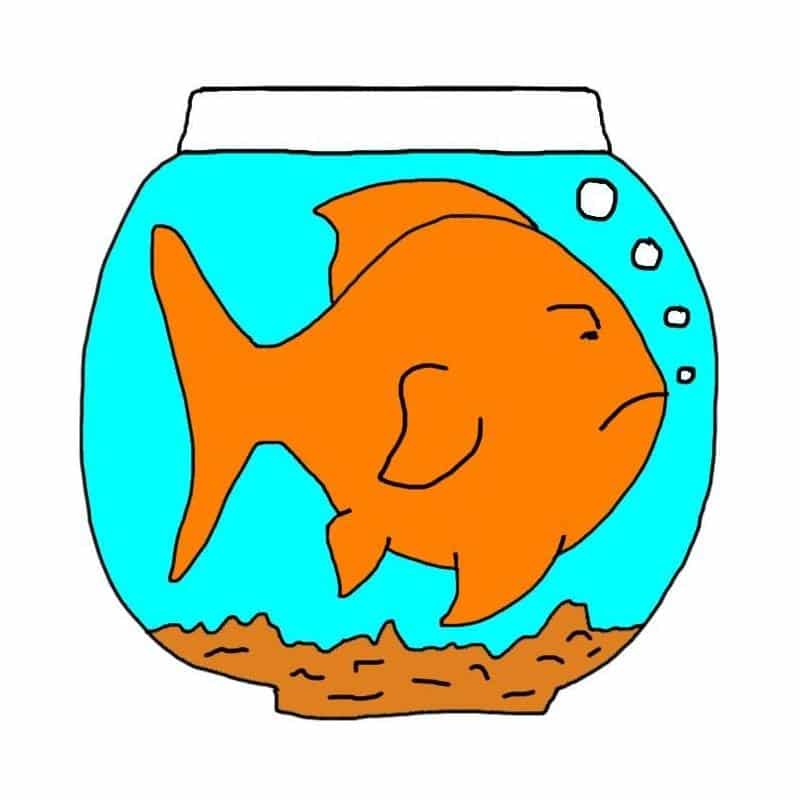 It's important to realize that the goldfish you buy from your local pet store are very young and have not reached their full size.
You might be surprised by how big goldfish can grow. With proper care, common goldfish can reach up to 10 inches and fancy goldfish can reach up to 8 inches. So you're going to need a big tank or a pond, not a small bowl.
And please don't buy the argument that "goldfish grow to the size of their tank"! While there is some truth in this – goldfish do become stunted if kept in tanks that are too small for them – this is not at all good for the health of your fish.
Find out more about goldfish tank sizes
Setting up your tank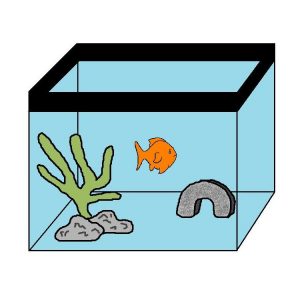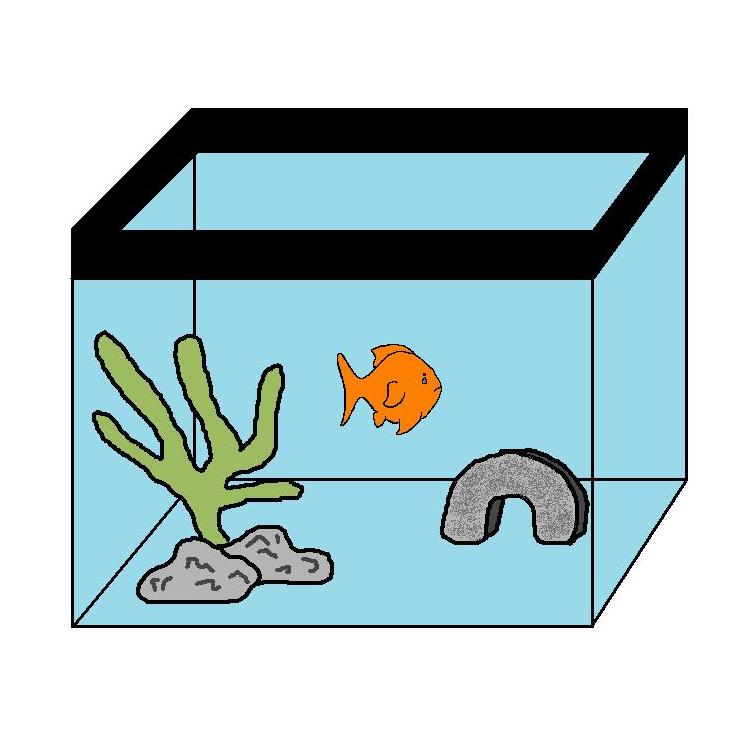 This is the most important part of goldfish care, particularly for beginners, as it is so important to get right from as early as possible in your goldfish's life. Ideally, from before you even get your first fish!
You can always adjust your fish's diet and other factors (such as temperature) later, but it's much more difficult to change your whole aquarium setup.
For a start, you'll need to think about:
Feeding your goldfish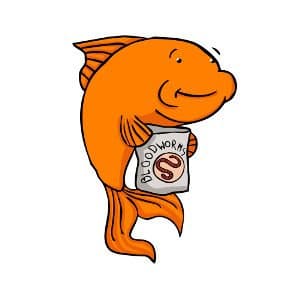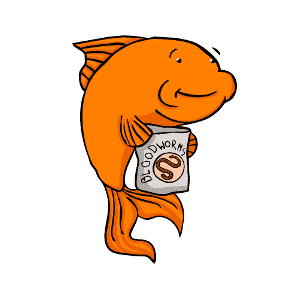 Food is a vital part of goldfish care. Goldfish can survive on surprisingly small amounts of food, so it's unlikely that you will under-feed them.
However, you can definitely over-feed them, or feed them a diet that lacks nutritional value. And if your goldfish isn't fed properly, it isn't going to grow properly.
Find out more about what to feed your goldfish
Changing your tank water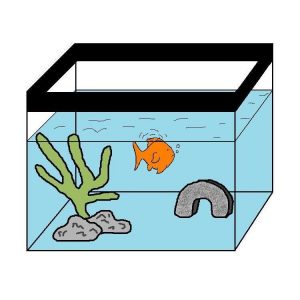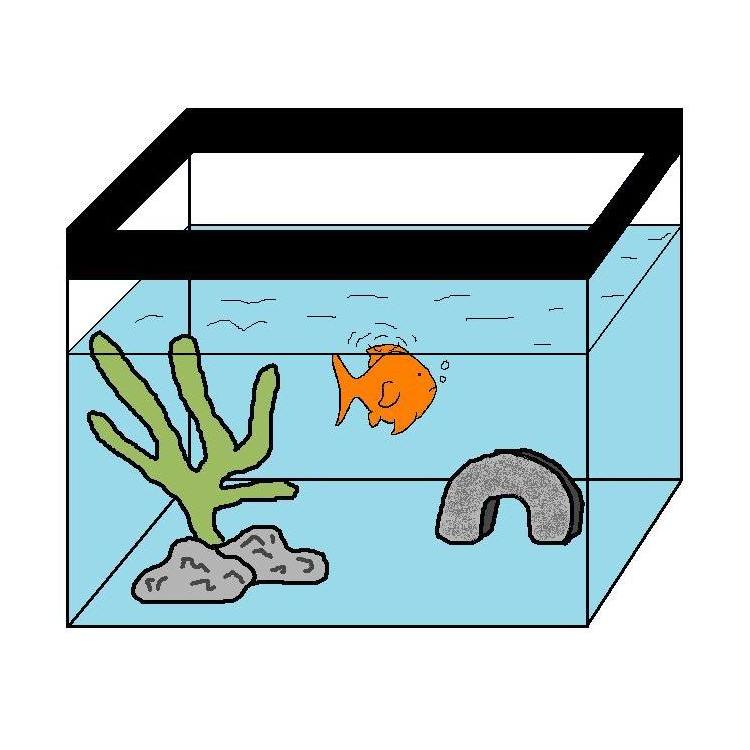 Hopefully you won't be surprised to hear that you can't just fill your tank once and then leave it! You will need to change your water on a regular basis.
However, this isn't as simple as grabbing a jug, scooping out some water, then pouring some more water in from the tap. In fact, that's one of the worst things you could possibly do!
Learn how to do water changes properly
Adding some fishy friends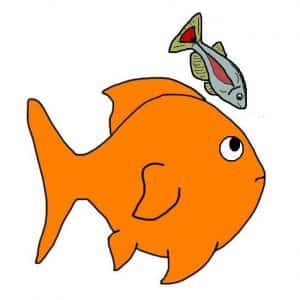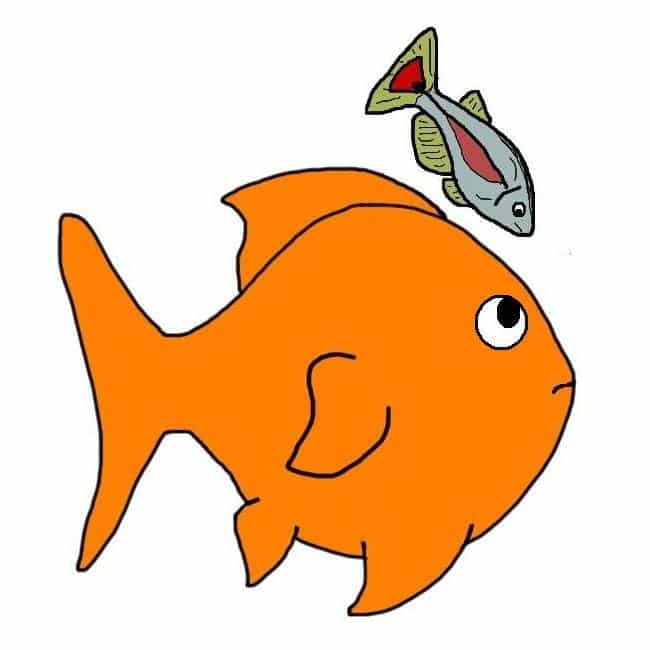 You might be pleased to hear that it is possible to keep goldfish with other goldfish, and to keep other types of fish with them too. So there's lot of potential to have an interesting and active goldfish tank with more than one fish.
That said – you do need to be very careful.
Not all fish can live with goldfish and matching the wrong types of fish can have life-threatening consequences for both of them.
So, if you're going to add more than one fish to your tank, please make sure you can meet the needs of all the fish you want to keep and choose fish that can live with goldfish.
Look out for diseases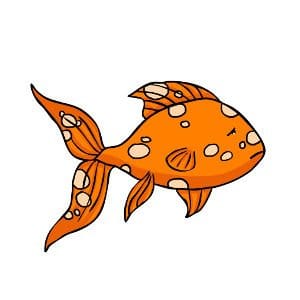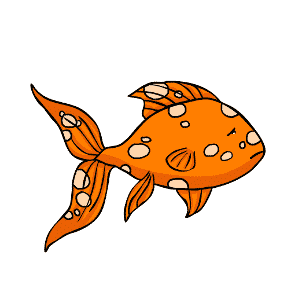 Even well cared for fish can sometimes have health problems. For example, certain types of goldfish are susceptible to problems with their swim bladder, while other fish may catch illnesses or infections, such as White Spot (also known as Ich).
Therefore, as a responsible fish-keeper, it's important that you learn how to prevent, identify and treat some of the most common goldfish illnesses.
Browse goldfish diseases, learn their symptoms and find out how to treat them
More about goldfish
If that isn't enough to be getting on with, we also recommend you check out these three posts.
They're among the most popular on the The Goldfish Tank, so you might find them interesting and learn something new about your fish.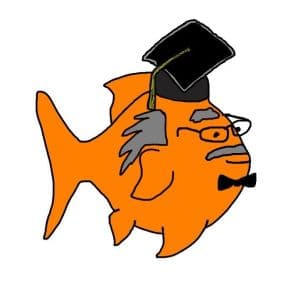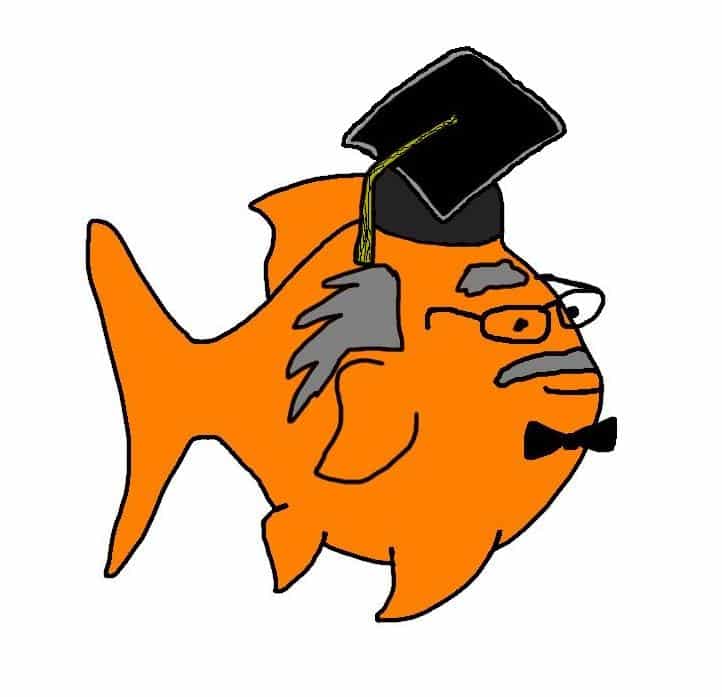 We love fascinating goldfish facts here at The Goldfish Tank. And there really are some weird and wonderful facts about goldfish! Read more…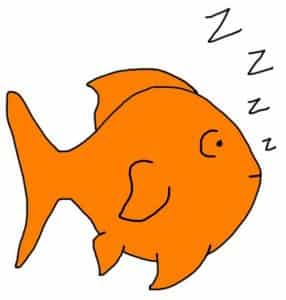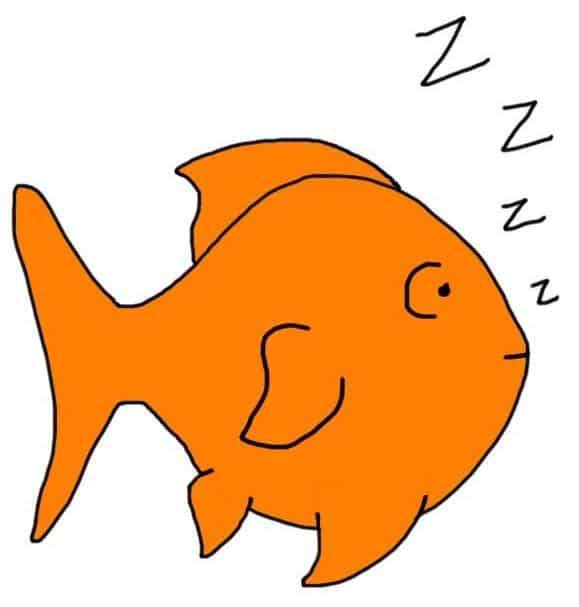 The answer to the question "do goldfish sleep?" is one of the most common things new goldfish keepers want to know about their fish.  Read more…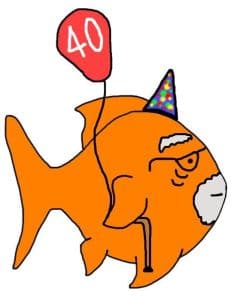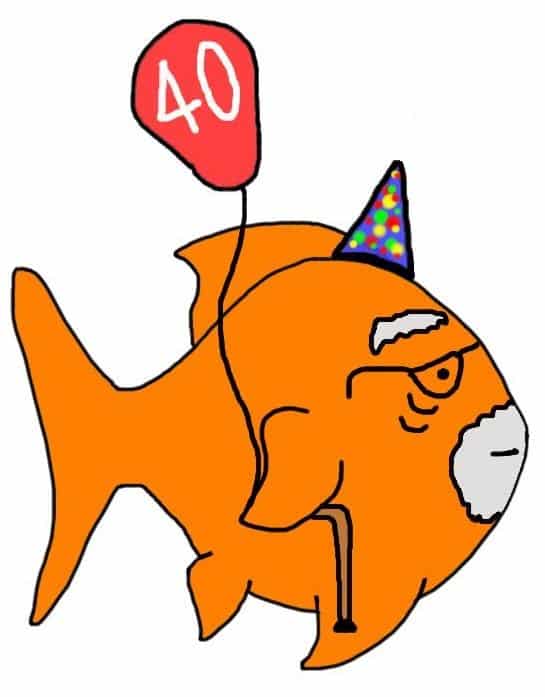 There is a big difference between how long goldfish can live and how long most goldfish actually do live. Read more…