Goldfish care isn't difficult, but there are 10 things you absolutely must get right if you want to care for your goldfish properly. Luckily, we're here to help with expert goldfish care advice.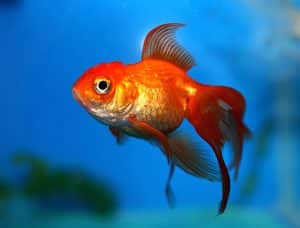 The Goldfish Tank is the world's number one website for goldfish care info and tips.
Whether you're a beginner who has just got their first fish, or an experienced goldfish-keeper looking to improve your knowledge, you've come to the right place.
If you care about your goldfish and want them to live long and happy lives, we're here to help.
This guide to goldfish care is spilt into three sections:
Quick tips – for those who just want a quick introduction to the basics of goldfish care
Our goldfish care guide – giving you an expert insight into caring for goldfish
Further reading – the best and most popular posts on this site, helping you to learn even more and take even better care of your goldfish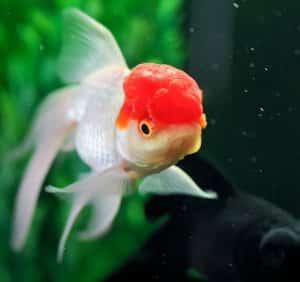 1. Top 10 quick goldfish care tips
In a hurry and just looking for a quick guide to goldfish care? You'll need to do more research when you have time, but for now, here are our top 10 goldfish care tips in brief…
Looking for more detailed goldfish care advice? Read on for our most popular goldfish-keeping articles.
2. The expert guide to goldfish care
For in-depth goldfish care advice, check out The Goldfish Tank's expert goldfish care guide, where you'll find lots of professional advice on how to take the best possible care of your fish.
3. Go Deeper: More goldfish care articles
We've listed the leading articles on this website below. Discover which posts other goldfish-keepers find useful and explore our most popular goldfish care guides for yourself.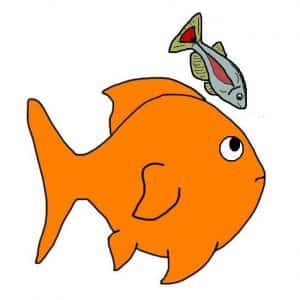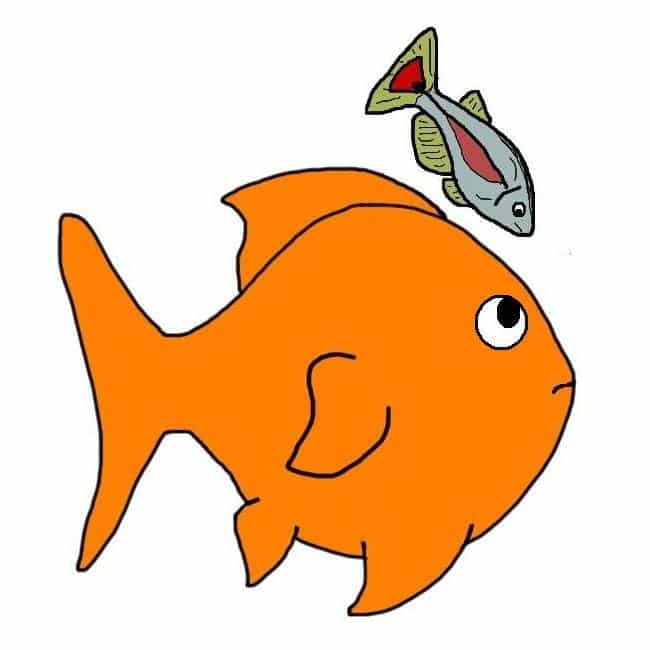 Unless you're an expert fish keeper, we recommend only keeping goldfish in a goldfish tank. If you're still interested in keeping other fish with goldfish, you'll need to seriously think about the very specific requirements of each type of fish. Any species of fish that you decide to keep with goldfish will need to thrive in similar living conditions. You can't take proper care of your goldfish if you're forced to also care for incompatible fish in the same tank. Read more…
Nobody is perfect. We all make mistakes. And, usually, new goldfish keepers make a lot of mistakes when they get their first goldfish! You shouldn't feel bad about this. Yes, ideally, everyone would research goldfish care and properly cycle their tank before getting their first fish, but a lack of knowledge, combined with bad advice from some pet stores, often means that this is not the case. Read more…
In this article, we explain what water temperatures are suitable for goldfish. Read more…
We love fascinating goldfish facts here at The Goldfish Tank – and there really are some weird and wonderful facts about goldfish! Read more…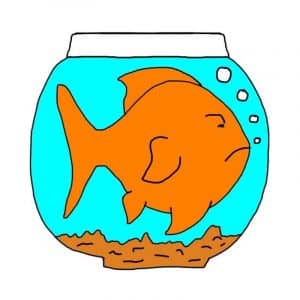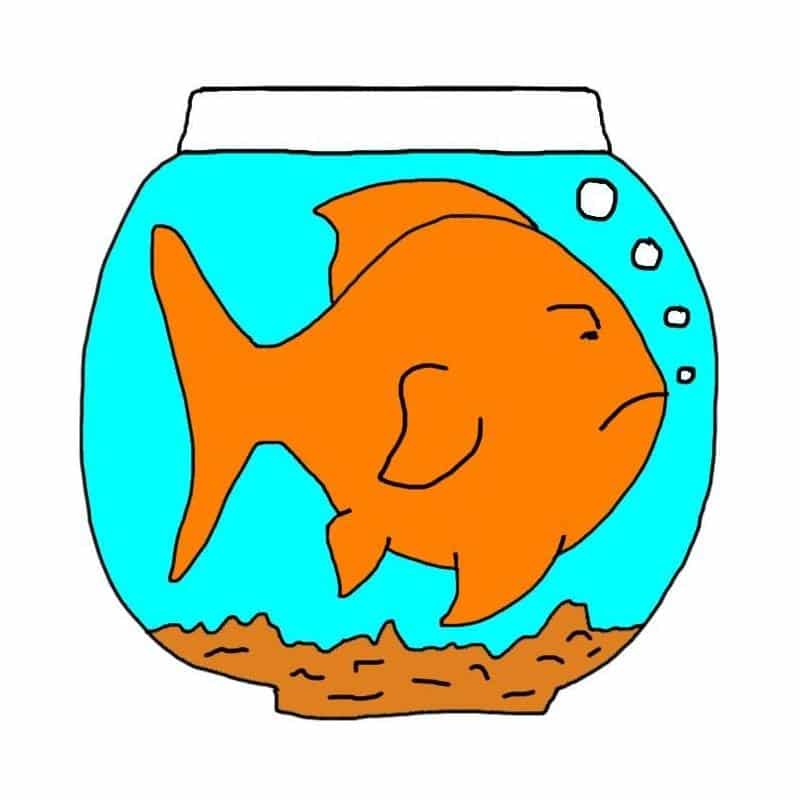 It's important to realize that the goldfish you buy in your local pet shop are very young and have not reached their full size. You might be surprised to know that, with proper care, common goldfish can reach up to 10″ and fancy goldfish can reach up to 8″, so you definitely need a big tank for them! Read more…
Food is a vital part of goldfish care. In this article, we look at the types of food goldfish eat. Including goldfish food available from your local pet shop, some alternative types of food that you may want to add to your fish's diet, and – most importantly – we tell you how to avoid harming your goldfish through overfeeding! Read more…
The answer to the question "do goldfish sleep?" is one of the most common things new goldfish keepers want to know about their fish. The answer is that goldfish do sleep, but not in the same way we do. Goldfish sleep is more like "resting". Read more…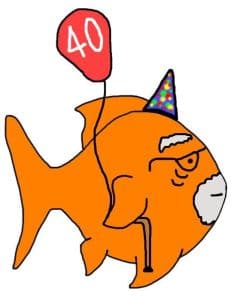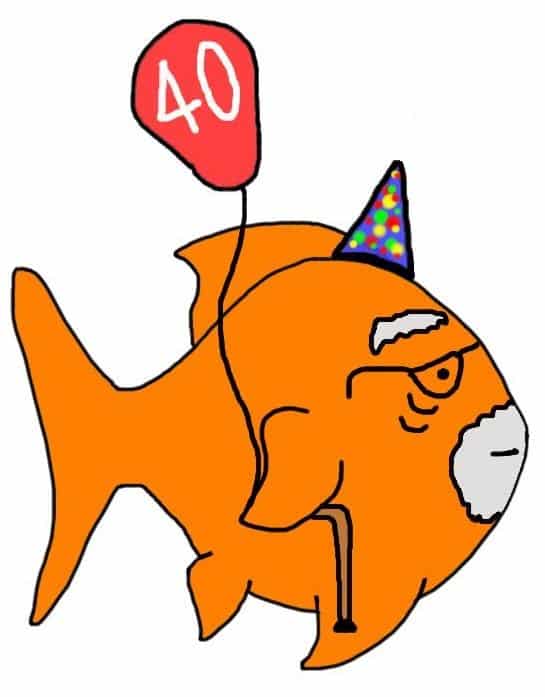 "How long do goldfish live?" is an interesting question, but there's no one correct answer. Due to differences in quality of goldfish care, there is a big difference between how long goldfish can live – such as this incredibly old goldfish! – and how long most goldfish actually do live. Read more…
Have you noticed white spots on your goldfish? Does it look like grains of salt or sugar have been sprinkled on to your goldfish's body, fins or gills? If the answer is yes then your fish may be infected with "white spot disease", also known as "Ich" or "Ick". Read more…
In this post, we explain how often you should do a water change, how much water to change each time, and tell you some of the most common water change mistakes to avoid! Read more…
Looking for even more advice on how to care for goldfish? Continue to explore goldfish care articles on The Goldfish Tank.