The Goldfish Tank is one of the world's leading goldfish care websites. 
Our experts have helped over 5 million people care for their goldfish and our advice has been featured everywhere from BuzzFeed to Smithsonian Magazine, Wikipedia to academic articles.
Below, you can find out more about the people who research and write the articles you'll find on The Goldfish Tank.
If you'd like to get in touch, please contact us any time.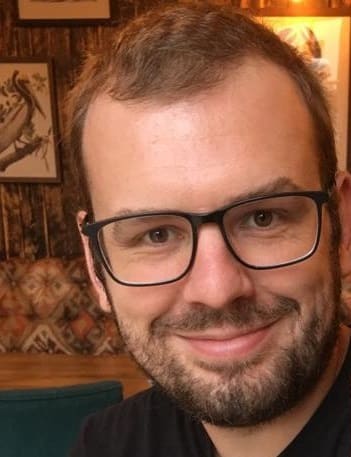 Adam Jones – Editor & Founder of The Goldfish Tank
Adam got his first goldfish when he was five years old (RIP Meg & Mog!) and has built his knowledge of goldfish and many more aquatic species in the decades since. As a bit of a tech nerd – Adam also built his first website as a teenager, back in the nineties – it only seemed right to share his fish-keeping experience online.
So Adam started The Goldfish Tank, way back in 2013. The website actually began as just single page answering the question "do goldfish sleep?", before Adam realised that was a little limiting to say the least! He started adding more articles on lots of different goldfish-related topics and The Goldfish Tank was born.
As well as The Goldfish Tank, Adam has created several other websites over the years, including sites about guppies, betta fish, koi and unusual pets, though these websites have now been sold in order to focus on The Goldfish Tank.
Adam is a Marketing Manager by day and fish-keeper by night. Metaphorically speaking that is… most fish are diurnal.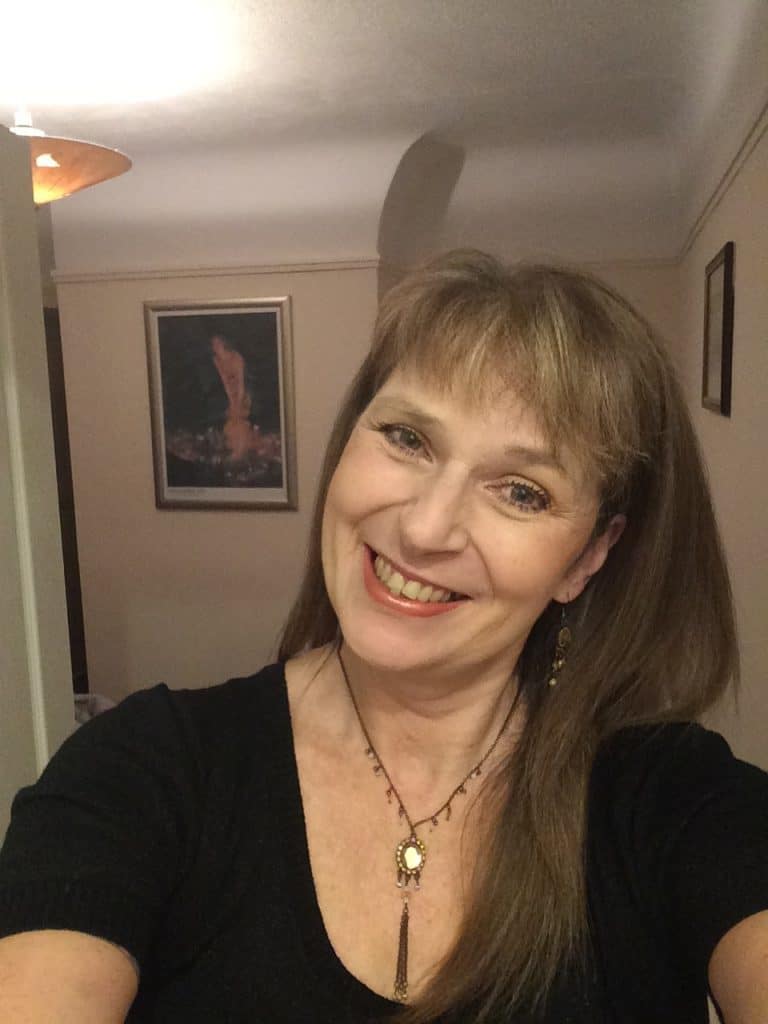 Alison Page – Experienced Aquarist
Alison is an aquarist with over 35 years in the hobby. Alison began her fishkeeping odyssey as a child, starting with a basic 10-gallon tank that housed two cheap "feeder" goldfish. As the fish grew, the tank was upsized, and more goldfish of different varieties were added. Today, Alison has a tropical freshwater tank that houses a happy community of barbs, corydoras, and gouramis. She also has a large setup that's home to two huge fancy goldfish. When Alison isn't busy checking the water parameters, trimming plants, cleaning filters, or talking to her fish (yes, she absolutely does!), you'll find her researching the latest fish husbandry techniques, judging dressage, and writing teen pony novels.
Sara Jane Hales – Veterinary Technician
Hey there, my name is Sara Jane Hales. I'm a Veterinary Technician who works at The University of Utah. I've been a Veterinary Technician since 2013 and I love this line of work. I've gained a ton of knowledge of various species and am also a registered Assistant Laboratory Animal Technician. I have lots of pets and am a mom of two wonderful children. I have a wonderful boyfriend who helps keep me grounded through all of the crazy times. In my spare time I adore reading, hiking, lounging on the couch watching some TV, and playing with my kids/animals.
Our Website
The Goldfish Tank is created by a group of enthusiastic goldfish-keepers who, between us, have decades of experience in caring for goldfish.
Our website has been online since early 2013 and, in that time, has been visited by well over 5 million goldfish-keepers around the world.
Our expert advice has been featured everywhere from BuzzFeed to Smithsonian Magazine to Wikipedia to academic articles and we love nothing more than helping readers take great care of their pet fish.
Since publishing our very first article, about whether goldfish sleep, the aim of The Goldfish Tank has been to help you take care of your goldfish and to increase your enjoyment of goldfish keeping.
We try to make learning about goldfish fun, with informative articles, interesting facts and a unique range of goldfish cartoons.
Of course, one of the most rewarding parts of running this website is hearing stories of how we have helped you care for your fish.
Expert advice you can rely on
At The Goldfish Tank, we recognise the importance of providing only the most accurate expert advice.
The advice you read on these pages could seriously affect the health of your goldfish, other fish in your aquarium, your aquatic plants, and the general health and well-being of your pets.
That's why we always:
Consult experts. This includes the team at The Goldfish Tank – such as our editor SaraJane, who is a qualified Veterinary Technician – but also vets and others in the wider goldfish-keeping community. Our contacts include knowledgeable individuals from The Goldfish Society of Great Britain and The Goldfish Society of America.
Conduct frequent content reviews. This ensures our advice is always up-to-date with the latest thinking in the community and veterinary profession.
We also link to other reliable sources of goldfish information and encourage all of our readers to conduct thorough and careful research.
Contact us
If you'd like to get in touch to share your experience, or perhaps ask a question, please do send us a message via Twitter or Facebook.
Have fun and thanks for visiting!