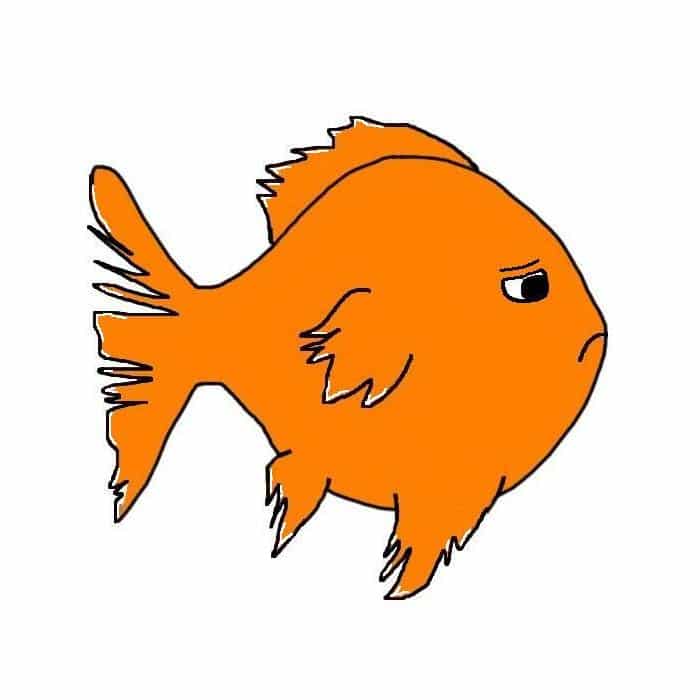 Fin rot isn't a disease in itself, but rather a symptom of disease or infection.
If your goldfish has fin rot then you will notice their fins start to appear frayed or ragged, as if they've been torn.
You may also notice a white or red edge where the fin appears broken. Act immediately before the symptoms get worse!
In this post, we're going to look at what fin rot is, what causes it and – most importantly – how to treat it so that your goldfish doesn't have to suffer or even die.
What is fin rot?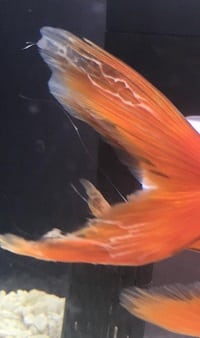 Fin rot isn't a disease. It's a symptom of disease or some other problem with your fish.
If your goldfish has fin rot, its fins will start to look torn and ragged, as if they're rotting away. You might notice a red or white outline on the edge of the fin.
A fish with fin rot is likely to rub up against the side of the tank and against decorations.
What causes it?
It can be difficult to identify exactly why your fish has fin rot, as there are several possible causes. These include fighting with other fish, stress caused by injury or disease, bacteria and parasites, and poor water quality.
Poor water quality is the number one cause of fin rot.
All fish tanks contain a lot of bacteria, which isn't usually harmful to your fish. However, when your water quality is poor, your tank can contain more "bad" bacteria and your fish can become stressed. This lowers their immune system.
A combination of low immune system and lots of bacteria can lead to bacterial infection. Meaning that bacteria eat away at your fish's fins!
Bacterial infection is particularly likely to happen if your tank is overcrowded, your water quality is poor or your fish gets injured.
For example, if another fish nips at its fins or if it scratches itself on a sharp decoration or piece of gravel.
Unfortunately, once fin rot occurs, the injured fish and other fish in the tank can quickly make the problem get worse and worse. Affected fish often "scratch" themselves against the side of the tank or against decorations. It's like a child with chickenpox who shouldn't scratch, but really wants to because they're itchy!
This can cause more damage to the fins, which allows more bacteria to infect their wounds and makes the problem worse.
Other fish often bully fish that are ill or injured. Again, this can cause more wounds, which then allows more infection to take hold.
How to treat fin rot
The earlier you spot the problem, the easier it is to treat with the right remedies.
You should therefore constantly keep an eye on your fish and look out for any sign of damaged fins.
When you spot signs of fin rot, you should quickly follow these steps:
Fish-keeper's toolkit
Be ready to treat fin rot fast: