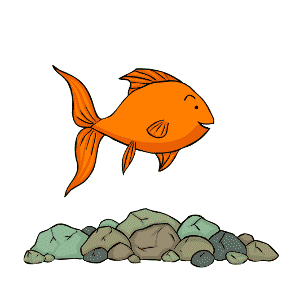 Naming your goldfish is, obviously, a very important decision!
But with so many popular goldfish names to choose from – as well as ideas of your own – how do you go about deciding which goldfish name is right for you and your fish?
With the help of The Goldfish Tank and our readers, that's how!
Vote for your favourite goldfish name!
We've listed ten of the most popular goldfish names below.
Simply vote for your favorite to let us, and other TGT readers, know which you think is best! Then add a comment to let us know why.
And don't worry if your favorite name isn't in the list! If you prefer another name then add a comment below to let us know what other goldfish names you recommend.
Loading ...
How was this post?
Click on a star to rate it!
Average rating / 5. Vote count:
We are sorry that this post was not useful for you!
Let us improve this post!
Thanks for your feedback!