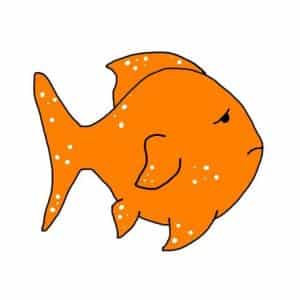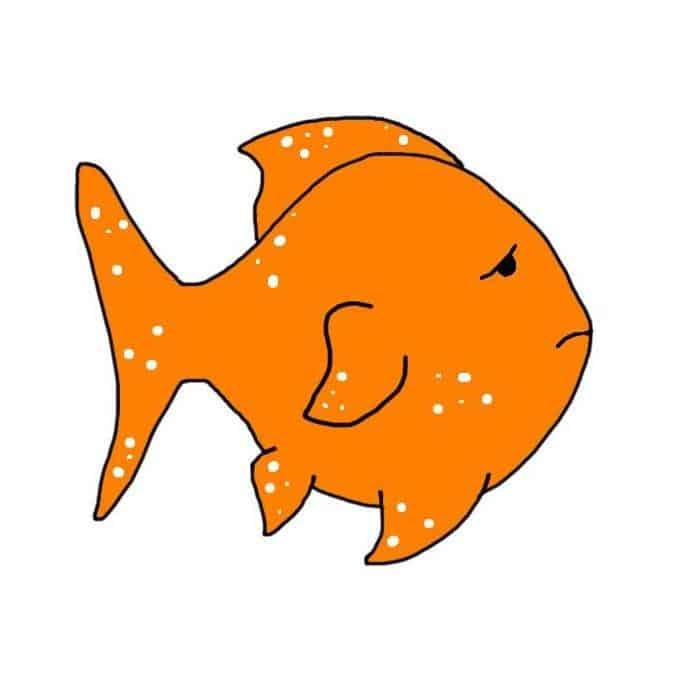 Have you noticed white spots on your goldfish? Does it look like grains of salt or sugar have been sprinkled on to your goldfish's body, fins or gills?
If the answer is yes then your fish may be infected with "white spot disease", also known as "Ich" or "Ick". Read on to find out more about what white spot disease is, what causes it and – most importantly – how to treat it…
What is white spot disease?
White spot disease is one of the most common diseases affecting freshwater fish, including goldfish. Unfortunately, it is also fatal unless treated. If you notice white spots on any of your fish then you must act quickly to treat it, otherwise the disease will spread to all of the fish in your tank – eventually killing not only the fish that originally showed symptoms, but all of your other fish too!
Each white spot that you see on your goldfish is a parasite that is in a feeding stage of its life cycle. After the parasite is done feeding, it will fall off and attach to other objects in your aquarium (filters, gravel, plants, etc). It will then divide up to 10 times to produce more parasites, which will go on to infect your fish again, or to infect other fish in the tank.
How long it takes for parasites to multiply will depend on the temperature of your tank water. However, when you think that each parasite can divide up to 10 times to produce more parasites, each of those can then divide up to 10 times to produce even more, and so on, you start to get an idea of how quickly it can spread!
What causes white spot?
White spot disease doesn't just happen – it has to be introduced to a tank or pond from an outside source. This would usually be a new fish (or piece of equipment or decoration, such as a filter, air pump or plant) that have previously been kept in an infected tank.
The fact that white spot is introduced from other tanks is one reason why it's so important to buy goldfish from a quality breeder or pet store and quarantine new fish before adding them to your main tank.
How to treat white spot disease
As already mentioned, white spot will kill a fish if left untreated and it is a very infectious disease. This means that it won't just kill the fish that is showing symptoms (white spots) but will eventually kill all of your fish unless you quickly treat your tank and kill the parasites! Here's what to do if you see white spots on your goldfish:
Before starting treatment, use a test kit that measures ammonia (such as this one) and one that measures pH, nitrite and nitrate (such as this one) to check your water parameters.
If either ammonia or nitrate are high then do a 30% water change before starting treatment
Raise the temperature of the tank water if possible, this speeds up the life cycle of the parasite and makes the disease easier to treat. For goldfish, aim for between 20°C/68°F and 25°C/77°F
Buy a chemical white spot treatment and follow the instructions on the bottle
Add salt to your tank. To do this, scoop a jug of water from your tank and dissolve two teaspoons of table salt per FIVE gallons of water in your tank into the jug (for example, 8 teaspoons for a 20 gallon tank). Then gradually pour this salt water into your tank over the course of 30 minutes or so (ie. a bit every five or ten minutes, rather than all at once)
Continue the chemical white spot treatment according to the instructions even if you stop seeing white spots on your fish, this is to ensure that all parasites (in gravel, on plants, etc) have been removed
If you treat white spot before you start to see your fish develop lesions, white eyes, rapid breathing and before they start aggressively rubbing up against objects, then you have a good chance of saving your fish. However, white spot can, sadly, be difficult to cure unless you spot the disease quickly and treat it quickly!
If you're unsuccessful in saving your current fish then be sure to clean out your tank thoroughly – including all equipment (such as your filter), gravel and plants – before getting any new fish. When you do get new fish, be very careful about where you get them from and what fish, water and equipment you add to your tank, in order to avoid picking up a white spot infection again.