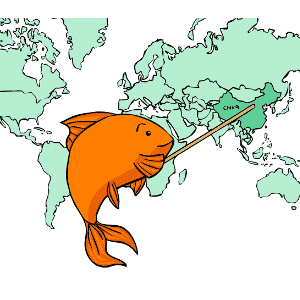 A great many people all across the world keep goldfish in tanks and ponds, and it's not unusual for goldfish keepers to wonder where their goldfish come from!
Most people get their goldfish from a pet store or from another keeper who sells or gives them away as pets, but have you ever thought about where goldfish live in the wild, or where the pet trade sources the millions of goldfish that are sold as pets to the general public every year?
Read on to learn more! [Read more…] about Where do goldfish come from?