Getting Your Tank Ready for a Goldfish!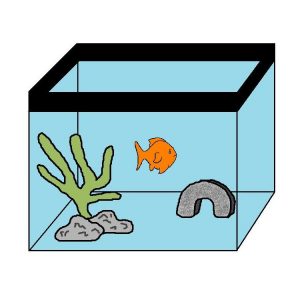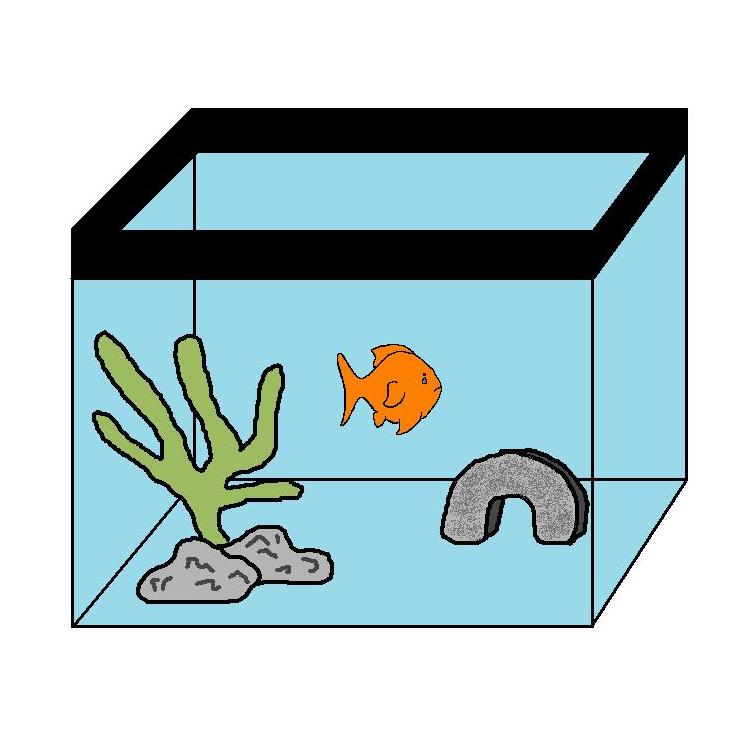 So, you've decided you want to have a goldfish? Before buying your new pet, it is a good idea to have everything ready to receive it. This will help eliminate several undesired factors, such as undue stress on your part and potential hazards on the part of your goldfish. This post will cover what things you need to set up a goldfish aquarium and what to do with them.
Setting up the Tank: Things to Consider
Your goldfish will need a place to live, and it can't be a goldfish bowl! Once you have decided what size of a tank you will need for the number of goldfish you want to keep (remember – 20 gallons for the first fancy fish, and 10 gallons for each additional one), you will need to purchase that tank and find a location to put it. It is important to consider several factors when placing your new goldfish tank.
Consider the Lighting
To avoid excessive algae growth, it is not recommended that you place the tank in a place that will receive direct sunlight, so placing it directly underneath a window is probably not the best solution. Placing the tank directly across from an east-facing window will probably result in the tank being lit up like a search beam every morning as the sun comes up, or the same situation if you place it directly across from a westward-facing window at sunset. By choosing a wall that is perpendicular to the rising or the setting sun or by placing the tank out of the "line of fire" from direct sunlight, you can avoid having the tank get illuminated in such a way.
Natural light is good, though – you just don't want too much of it all at once. A tank that is placed in the dark is not recommended, just as a tank that is placed right in the light. This can result in the color vibrancy of your fish fading and even poor health. In the wild, fish similar to goldfish in ponds do best in indirect light – not in total darkness or total light. Mimicking these conditions can lead to the most ideal situation when it comes to placing the tank.
Consider the Traffic
Areas that are highly trafficked are also not recommended, as the tank may get bumped or jostled and the fish might be disturbed. Vacuum cleaners can prove to be disastrous when they get to close to the tank stand, causing it to wobble if rammed. An area where there are many children playing is also not a good idea, as small children may run into the tank accidentally.
A Fixed Location
Once you have decided where to put the tank, you will need to place the tank stand where you want it to go first. The tank will be set on top of this, and some aquarists recommend putting a rectangular piece of Styrofoam underneath to help absorb trapped condensation and level out the base. (I personally have never done this, but you can if you want.) Make sure the tank is not tilted – you will want it to be perfectly even with the floor. REMEMBER: once you fill your tank with water, it isn't going anywhere any time soon! A filled tank is extremely heavy and virtually impossible to move when full. Moving it would require you to completely empty the tank and remove everything inside – a big hassle.
When placing the tank near to a wall, it is a good idea to leave a space of about 4-5 inches in between the tank stand and the wall. This will allow your hand to fit behind it to arrange wires and chords of tank equipment.
Assembling the Tank
Now that you have your empty and large enough tank and stand set up where you want it to be, it is time to put in your decorations. I would suggest waiting to fill it up with water until after this is done, as it really isn't that much fun to be up to your armpits in water while trying to arrange things. If you have an airstone that you would like to use, placing it where you want on the bottom of the tank before you add the substrate is a good idea. You will need to connect the stone to plastic airline tubing, and the tubing to an air pump, and the air pump to a power supply (when you have the tank filled).
Starting with the substrate, you will want to open the plastic bag it comes in and rise it in tap water beforehand with a strainer or a pot. This will help remove impurities that come from the factory process. Once done, you can begin to pour it along the bottom of the glass tank slowly, using your hands to distribute. This will provide a place to insert your plants' roots so they won't float up in the water. After you have finished spreading the substrate, you can also remove the plants from their packaging and rinse them under tap water before placing them where you want. Now is the time to place your filter where you want it to go (don't plug it in yet!) and any other equipment you like, such as a heater or thermometer.
You are now ready to fill the tank with tap water. If you are not getting your fish that day, the temperature does not really matter as it will equalize with the room in a period of 12 hours. Fill the tank until the water is just below the black rim (or wood rim, if you have one). Treat the entire tank with a dechlorinator, and you are ready to start the cycling process. This may take up to 8 weeks to complete, so patience will be necessary.
Great! You have just set up your first goldfish tank! Be sure to wait until the cycle has finished before adding any fish to ensure they do not encounter New Tank Syndrome, and you are on your merry way!