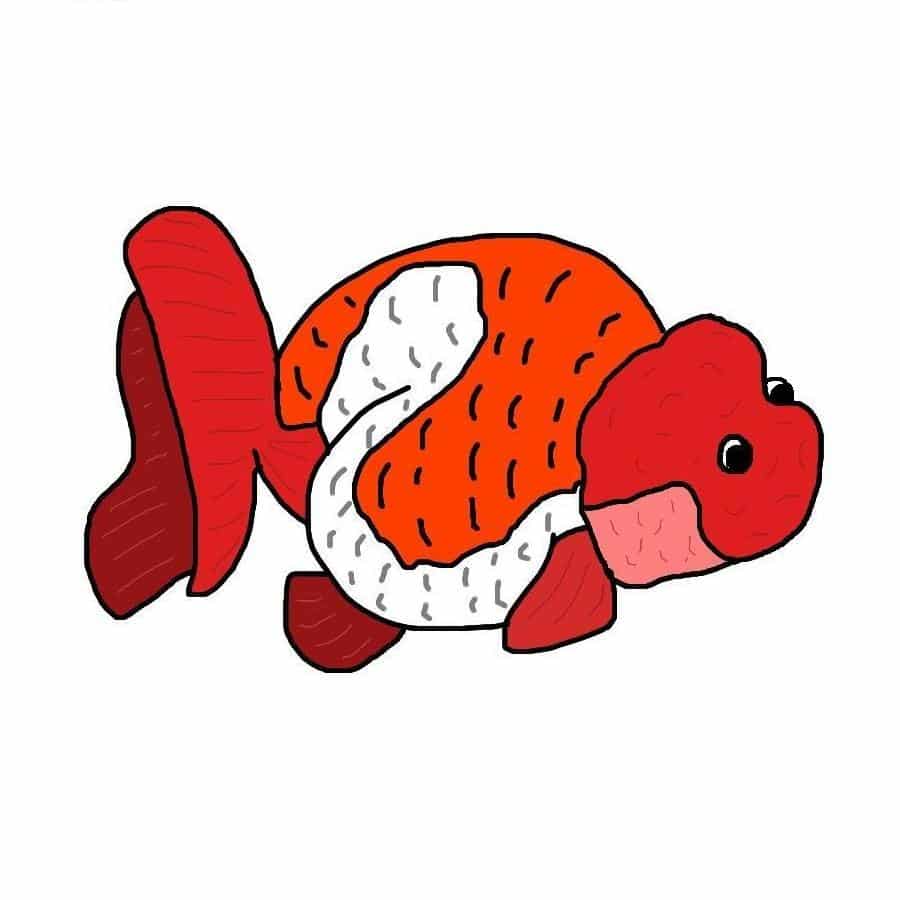 The ranchu goldfish is a strain of fancy goldfish developed from the lionhead and is referred to as the "king of goldfish" in Japan.
Selectively bred and perfected as a strain by the Japanese during the 1800s, the ranchu has a much more rounded back than the lionhead.
The ranchu's tail is also splayed sideways with the lower lobes located nearly horizontally. This is in contrast with the lionhead's tail, which is closer in resemblance to that of a fantail.
Ranchus come in a variety of colors ranging from red, orange and black to bi-color and calico varieties.
Ranchu temperament and care
The care requirements of a Ranchu are almost identical to those of the lionhead goldfish. This includes a spacious and well oxygenated aquarium, without decorations or plants with jagged or sharp edges.
Ranchus, like all types of goldfish, thrive as part of a community and should be kept with similarly slow goldfish, such as lionheads, bubble eyes and celestials.
Given the right conditions, ranchus can grow to sizes of up to six inches and can live for over a decade.
Breeding ranchu goldfish
Breeding ranchu goldfish is similar to breeding lionheads, or any other variety of fancy goldfish for that matter. Proper nutrition, adequate space and appropriate temperature changes can induce natural spawning. A single spawning can yield up to a 1000 eggs, with fry hatching in just five to six days.
Choosing ranchu goldfish
When choosing a ranchu goldfish it is important that the fish have a good balance between its head, body and tail. It shouldn't show signs of being weak or impeded by its body shape.
The ranchu is a dorsal-less goldfish and its back should be wide and arched with no ridges or spikes visible. The ranchu's head should be rectangular with a deep skull and its eyes should be set as wide apart as possible.