Nobody is perfect. We all make mistakes. And, usually, new goldfish keepers make a lot of mistakes when they get their first goldfish tank!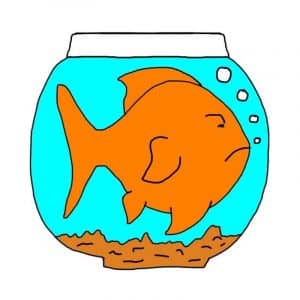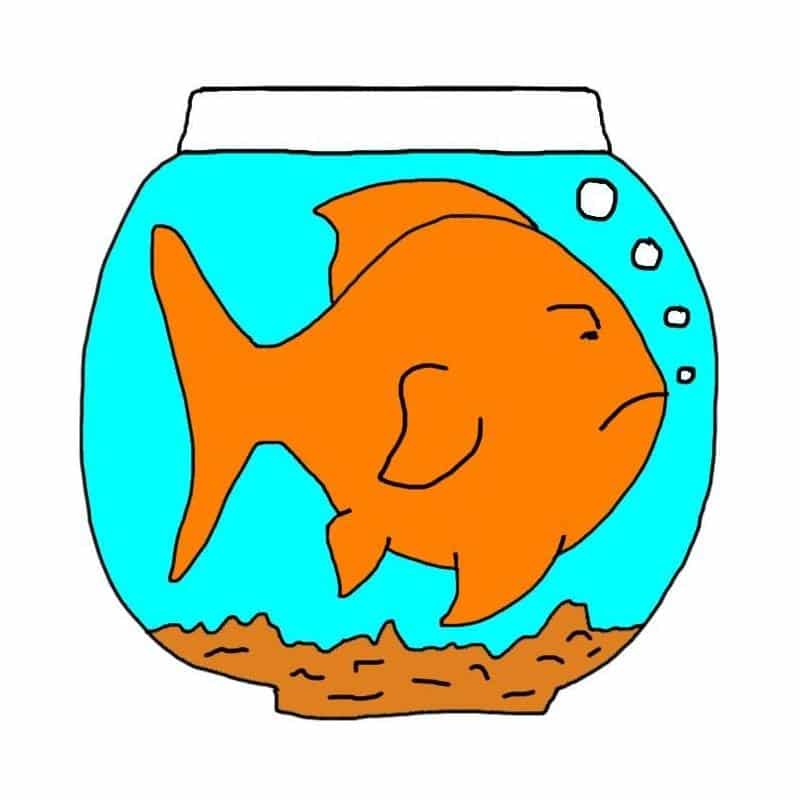 You shouldn't feel bad about this. Yes, ideally, everyone would research the correct way to care for goldfish and properly cycle their tank before getting their first fish, but a lack of knowledge, combined with bad advice from some pet stores, often means that this is not the case.
The important thing, of course, is that we learn and become better goldfish keepers over time. This means learning not just from our own mistakes, but from other people's mistakes too. And that's why we've put this list together – to help new goldfish keepers learn from other people's mistakes.
Here, in no particular order, are 12 mistakes new goldfish keepers make…
Don't make these mistakes with your goldfish tank!
You should NEVER keep goldfish in a bowl. Goldfish can grow to be over a foot long and need a lot of space to swim around. They also produce a lot of waste, which means that you need a large amount of water to dilute their waste and a large colony of bacteria to convert the waste into less harmful chemicals. All of these things require a big tank. Read more…
Mistake #2: Putting too many goldfish in a tank
As mentioned above, goldfish need a lot of space and can pollute water quickly. You should therefore take care not to crowd your goldfish tank with too many fish. Calculate the size of your tank and find out how many goldfish you can keep with our tank size calculator…
Goldfish produce a lot of ammonia, which is very bad for them to swim around in. Fortunately, there are types of "good" bacteria, that can convert this ammonia into less harmful chemicals. Before you even get your fish, you should "cycle" your tank to build up a colony of this bacteria. Read more…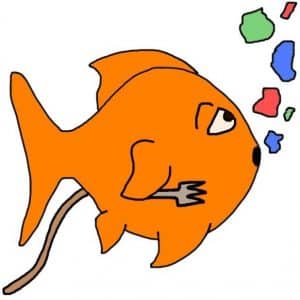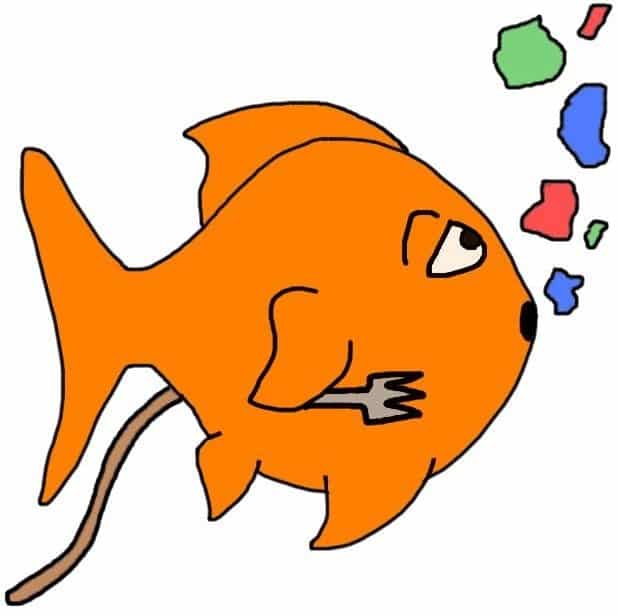 Goldfish don't have stomachs, which means that food passes through their bodies very quickly. Also, goldfish will continue eating and eating as long as there is food available, without ever getting "full up". Because of this, you should feed your goldfish a few very small meals per day, rather than giving them a lot of food at once. Too much food at once can cause constipation and swimming problems. Read more…
Generally, you should change some of your goldfish's water once per week. Use a test kit to keep an eye on your water parameters and do a water change more regularly if you see spikes in ammonia or nitrite (also see our article on cycling your tank). Read more…
You should NOT change all of your goldfish's water at once. We suggest regular water changes of around a third of the tank's water. Use an aquarium siphon to vacuum your gravel and remove both water and waste from your tank. Read more…
Mistake #7: Not treating tap water
Water contains chemicals that can harm the colony of "good" bacteria in your tank. You should therefore use a product such as Seachem Prime to treat your tap water and remove dangerous chemicals before adding fresh water to your tank. Read more…
Mistake #8: Cleaning filters, gravel and decorations
Your filter sponges, gravel and decorations are where the good bacteria in your tank live! NEVER wash your filter, filter sponges, gravel or decorations in tap water! Instead, remove a bucket of tank water and use that to clean them.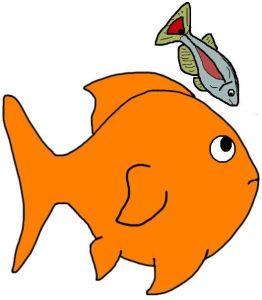 Make sure you only put suitable goldfish tank mates in your goldfish tank. Discover what fish can live with goldfish…
Sometimes you can do everything right and care for your goldfish really well, but it will still live a short life. This can be due to buying "poor quality" fish, which are already weak, stunted or ill before you even bring them home from the pet store. Read our guide to buying goldfish to avoid this problem! Read more…
Mistake #11: Not quarantining new fish
New fish can sometimes carry diseases, which will spread to your other fish if you add them to your main tank straight away. For this reason, you should "quarantine" any new fish in a separate tank for two weeks, to make sure that they appear healthy and that no diseases appear.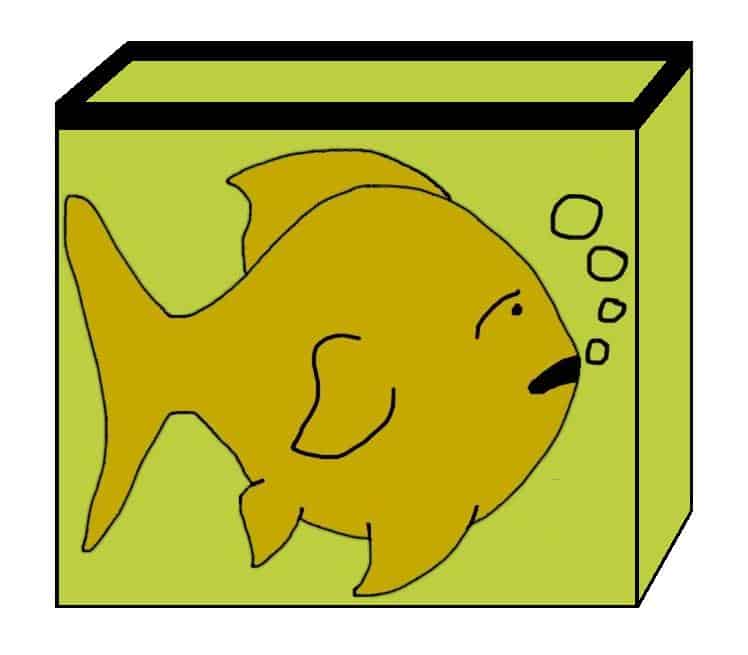 As previously mentioned, goldfish produce a lot of waste, which can pollute their tank water. You should always use a filter in a goldfish tank in order to build up a colony of bacteria in your filter sponges and keep your tank water safe for your fish. Be sure to buy a filter that is large enough for your tank! Some filter series (such as the Fluval U Series) have various sizes of a particular filter design available. Read more…
So, those are 12 mistakes new goldfish keepers make! We hope that any new goldfish keepers reading this will learn from these mistakes and avoid making similar mistakes themselves.
Discover 9 more goldfish keeping mistakes…
How was this post?
Click on a star to rate it!
Average rating / 5. Vote count:
We are sorry that this post was not useful for you!
Let us improve this post!
Thanks for your feedback!