"How long do goldfish live?" is an interesting question. Unfortunately, there is a big difference between how long goldfish can live and how long most goldfish actually do live. It all comes down to how well a goldfish is cared for, because goldfish need to be well looked after to live a long time.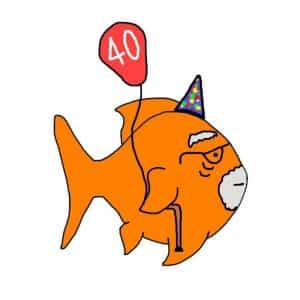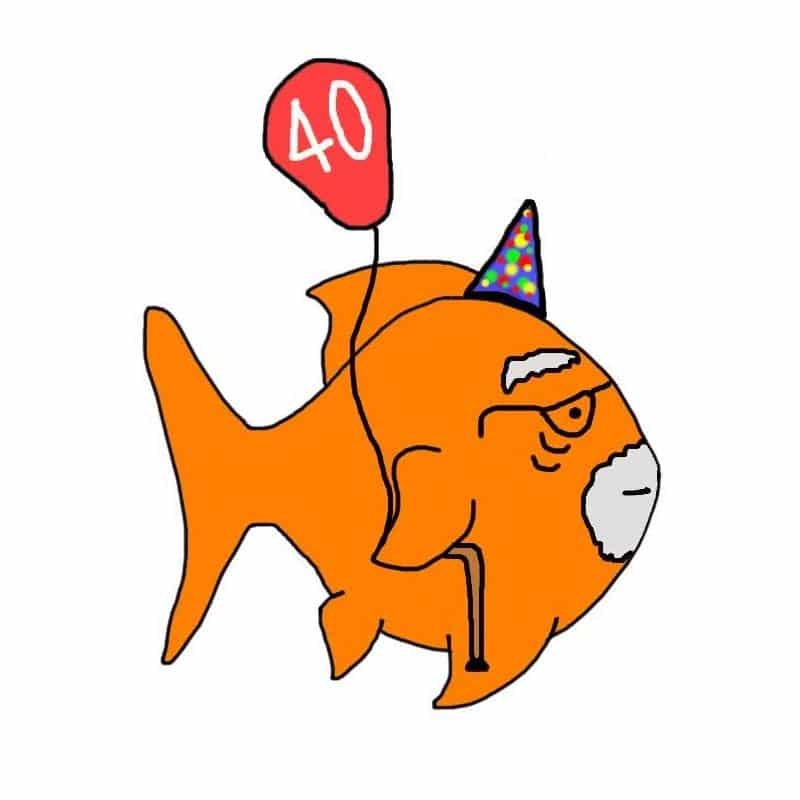 Here at The Goldfish Tank, you can learn all about goldfish care and make your goldfish live a really long time!
You see, goldfish can live for several decades. That's right! Decades.
One goldfish was reported to have lived to be 45 years old! That's a long time even for a goldfish, but with proper care, many pet goldfish live 5 to 10 years, or even longer.
You should be prepared to look after a goldfish for a long time if you decide to keep one as a pet! (If you want your goldfish to live for a long time then you really should check out our articles on goldfish care now.)
Sadly, the answer to the question "how long do goldfish live in most cases?" is very different…
How long do most goldfish live?
Most goldfish don't live past a few years and many pet goldfish die within a matter of months or even weeks. This is because a lot of people don't take the time to learn how to look after goldfish properly, or they lose interest and start neglecting them.
To give your goldfish the best chance of living a long time, you should:
keep it in a big tank
use a proper filter
make sure the tank is cycled
keep a close eye on the water quality
and feed your goldfish the right type and amount of food. \
All of this is covered in our goldfish care section.
As well as the care you provide, the chances of your goldfish living a long time are affected by its genetics and how it was treated before you bought it. You should buy your new goldfish from a quality independent pet shop or private breeder to ensure that it is healthy when you buy it and has been treated well.
How long go our readers' goldfish live?
We ran a survey – with over 20,000 responses at the time of writing – to see how long readers of The Goldfish Tank have managed to keep a goldfish alive for.
As we passed the 20,000th response, the results were amazingly varied and show just how long – or just how short – goldfish lives can be.
20% of the people who responded to our survey said they'd never kept a goldfish alive for longer than a year.
43% said they'd had a goldfish live for between 1 and 6 years.
17% said 6 to 10 years.
20% said their goldfish had lived for over 10 years.
Isn't that amazing? The same percentage of people – 20% – report keeping a goldfish alive for less than one year as reported keeping a goldfish alive for 10 years or more! That's the difference that good goldfish care can make.
Loading ...
Check out the latest results of the above poll to see how long our readers have managed to keep their goldfish alive. How does the life span of your oldest goldfish compare to the poll results?
Find out how to make your goldfish live a long time with our guide to goldfish care.